Schedule
Immediate access to the recordings as soon as the live event is over!

SIBO Research Updates
on Hydrogen Sulfide, Methane and More

Dr. Pimentel is one of the worlds leading SIBO researchers and doctors. Learn his latest discoveries from his research on Hydrogen Sulfide, SIBO and post-infectious IBS. Our last masterclass with him sold out. Be sure to get your questions in EARLY!


 What is the newest research on Hydrogen Sulfide, SIBO and post-infectious IBS

 The relationship between Hydrogen, Methane and Hydrogen Sulfide in SIBO patients

 Discover the latest update on Hydrogen Sulfide testing
We've been waiting to hear what he's been up to, and now you can hear it from him directly. His last SIBO SOS™ Masterclass sold out with rave reviews and we're thrilled to have him back.
_________________________________________________________________

Digestive Disorders
& SIBO Co-Conditions
in Need of Management

Dr. Sandberg-Lewis is the grand master of Naturopathic Gastroenterology, practicing for 33 years and counting, and was the Gastroenterology teacher of Dr. Siebecker, Dr. Weiner and Dr. Guggenheim. Learn from a teacher's teacher on some of the least talked about reasons SIBO and other digestive disorders remain chronic.
What is the most dangerous and severe form of reflux that affects people with SIBO (that most physicians don't understand)

Why are the liver and pancreas 2 of the most overlooked organs — and how to maximize their efficiency for your health

Could SIBO cause diabetes… or the other way around? If you are pre-diabetic or overweight, this session's a MUST

How does gallbladder surgery affect SIBO? Learn why doctors are split down the middle about this common surgery performed on 750,000 Americans a year

Can PPIs cause SIBO? Dr. Sandberg-Lewis' perspective may totally shock you
What is Dr. Steven Sandberg-Lewis' secret weapon for SIBO (FASCINATING and no one else is talking about this!) 
_________________________________________________________________

Got Mold? 
How Mold-Related Illness & How it Impacts SIBO


Dr. Kapadia has an extensive protocol for dealing with the most difficult cases. She is a functional medicine practitioner and a specialist in environmental medicine. Her expertise in chronic conditions and mold exposure is invaluable. Patients with SIBO, other GI symptoms and autoimmune illnesses whose symptoms do not respond to typical protocols must consider the potential role of mold.
What are the signs of mold toxicity — and can it ever go away on its own?

Which mold tests are the most accurate (And why a more expensive one does NOT mean it's better)

Where are there hidden sources of mold in the house or car? That black stuff on the shower tile... is it making my SIBO worse?

What to do when your regular doc thinks you're crazy talking about mold and SIBO — which scientific studies to print out and take to your appointment
_________________________________________________________________

A Step-by-Step Approach
for Finding Your Underlying Cause of SIBO

As an Integrative Gastroenterologist and educator for the past 40 years, Dr. William Salt's methodical approach to accurately diagnosing the root cause of digestive disorders including IBS, SIBO, Methane-Associated Constipation, Carbohydrate Maldigestion (FODMAPs), Sucrose Intolerance, Bile Acid Malabsorption (BAM), SIFO (small intestinal fungal overgrowth), Crohn's disease and Colitis.
Discover if your diagnosis is actually correct or if symptoms are actually caused by associated conditions like …. Celiac disease, Mast Cell Disorder/Histamine, Colitis, or GERD.
Real talk: What's going on in a normal vs. abnormal digestive system

What is the "triad of symptoms"

Why the term "diabetic enteropathy" needs to be part of your day-to-day vocabulary (if it isn't already)

How does the microbiome REALLY impact SIBO: the insider knowledge from an Integrative Gastroenterologist

Is your diagnosis actually keeping you from remission? Find out without taking a dozen new tests
 
_________________________________________________________________

Hydrogen Sulfide and SIBO:
ThePotential Cause of SIBO

What does it mean if you get a flatline on a SIBO breath test? Are you're in the clear? Or do you have a type of bacteria overgrowth that isn't yet detectable by today's SIBO tests? 

Dr. Nigh's view is that the overgrowth of hydrogen sulfide bacteria is the body's way of trying to compensate for something — but what?
Why are sulfur issues the "canary in the coal mine" and what are the red flags? (If you have brain fog, you MUST know about this)

Hydrogen and methane have been well-studied, but could hydrogen sulfide be the missing link we've all been waiting for?

How much do genetics play a role in dysfunctional sulfur pathways — and how can you hack your own biology for SIBO relief

Which common foods contain sulfur (besides the obvious ones)

Could glyphosate (a toxic herbicide that's the active ingredient in Roundup) be aggravating SIBO symptoms — and how to detox safely with what's in your cabinet right now

_________________________________________________________________

Joint Hypermobility Syndromes: An important underlying cause of recurrent SIBO

Is there such a thing as being too Flexible? Most people never heard about Ehler's Danlos Syndrome, but it could be causing a series of unusual symptoms, especially for people with SIBO. People who are super flexible may have this condition that causes organs to move around freely inside the body. Learn the risk factors that are common causes of SIBO — and the best treatment options that relieve symptoms fast.
Creeping headaches, hyper-flexibility, joints that stretch further than normal, and stretchy skin? Learn the warning signs of this connective tissue disorder

Can hypermobility joint disorders cause SIBO to develop?

What happens when an organ gets in the way of the flow of bacteria in the body

What's Dr. Guggenheim's super aggressive protocol that we LOVE — including when to ditch the alternative approach

What are the symptoms of joint hypermobility syndromes, including the musculoskeletal, gastrointestinal, nervous and cardiovascular systems?

What is the connection between mast cell activation syndrome, a type of immune cell dysfunction and joint hypermobility syndromes
_________________________________________________________________

Prokinetics 101:
What's in the Expert's Toolkit

Prokinetics are a very helpful class of medicine with both natural and pharmaceutical options, that many practitioners weren't trained in, and many patients aren't offered. While they are an essential (and often underutilized) part of SIBO treatment, did you know that prokinetics are used for many other diseases that affect digestion as well as symptomatic relief for multiple digestive symptoms such as acid reflux, nausea, bloating and constipation?  Join Dr. Siebecker, one of the top SIBO specialists in the world, as she shares how this underutilized class of drugs and formulas help relieve digestive symptoms.
Which diseases and symptoms can prokinetics help?
Get clear on what prokinetics ARE and what they're NOT. (If you think they're a laxative, you're not alone.)
How and why diarrhea patients can use prokinetics too.
Prokinetics weren't taught in school? We got you covered: mechanisms of action, safety, dosing, logistics.
Is there a best time of day to take a prokinetic? (the answer might surprise you)
What if prokinetics aren't covered by insurance or offered as part of treatment?
What about really stubborn cases – can we take more than one prokinetic at a time?
_________________________________________________________________

The Thyroid, MMC, SIBO Connection: What to Test and How to Treat it

It's shocking! Many experts are talking about the gut and SIBO, but most don't realize the connection between the thyroid and SIBO. This Masterclass is essential for anyone treating or dealing with SIBO, Hashimoto's, and hormone imbalance symptoms like fatigue, sensitivity to cold, depression, and impaired memory. For a good many SIBO patients, this is the big missing piece — and why prokinetics alone are often not enough.
Could fixing hormones imbalance solve digestion problems for good?

Are hormones ultimately the key player in proper digestion?

If you're not included in the 33% of SIBO patients who see immediate results with typical treatments, what else could be wrong?

Why typical thyroid tests given by Western Medicine doctors lead many people

under-treated, poorly-treated, and under-diagnosed

What is the shocking connection between the Migrating Motor Complex and the thyroid that no SIBO patient or practitioner can overlook?
_________________________________________________________________

Lyme Disease & SIBO: Symptoms, Tests and Treatments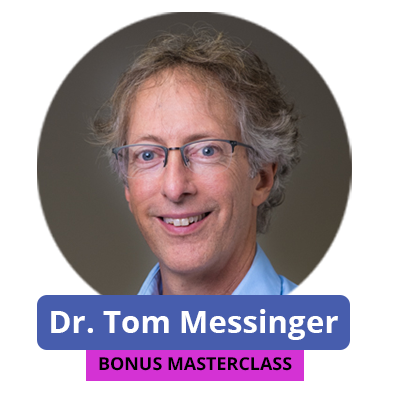 Are you suffering from SIBO that won't clear even with good treatment? Or, did you get rid of your SIBO only for it to come back despite pro-kinetic therapy? Learn about one of the main causes of difficult to treat SIBO, Lyme disease. Yes, that's correct. Lyme disease is extremely common. Well over 300,000 people a year are being diagnosed in the US alone!
The Lyme-SIBO masterclass is a MUST LISTEN TO class so you can learn if it is likely if you have Lyme disease, how to get properly tested for it and treat it. If you have Lyme disease, SIBO will not go away until you work on the Lyme disease and other co-existing factors. This is a rare opportunity to have access with a recognized expert in the field of Lyme disease. Listen to discover if this is the true underlying cause of many of your health complaints.
Can you have Lyme even if you never had a bullseye? (Or even a tick bite)
Which do you treat first — Lyme or SIBO?
Was it the flu… or was it really Lyme?
How to keep long-term damage from happening?
What's the fastest Lyme treatment (that will also majorly impact SIBO symptoms)
Can Lyme be sexually transmitted?
Are there natural ways to treat Lyme that work?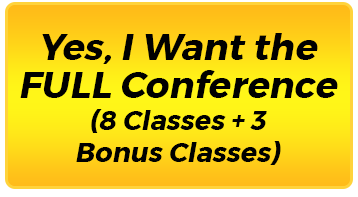 ____________________________________________________________