A 2-PART SIBO / IMO TRAINING + Q&A
GET YOUR SIBO QUESTIONS ANSWERED HERE
 FREE TO ATTEND! 
LIVE WITH BY DR. ALLISON SIEBECKER
& HOSTED BY SHIVAN SARNA 
Here's What You'll Be Learning...

Part 1 - What to expect from SIBO/IMO Treatment for your health transformation plus Q&A
How to handle "die off" during SIBO treatment?

Do you always have to feel worse before you feel better with SIBO treatment?

What is the biggest misconception about SIBO antibacterial treatment?

How long does SIBO treatment typically take?

Part 2 - SIBO Patient Q&A: Is the SIBO Course a fit for you?
Spend intimate quality time with Dr. Allison Siebecker & Shivan Sarna they answers your questions with a deep dive into the SIBO Course and how this course will help you get your life back. 
 CAN'T MAKE IT LIVE?  No worries! We will be sending out the RECORDING to everyone who registers for the event. We are giving HANDOUTS and bonuses to those who attend live. 
Plus! As a Special Bonus...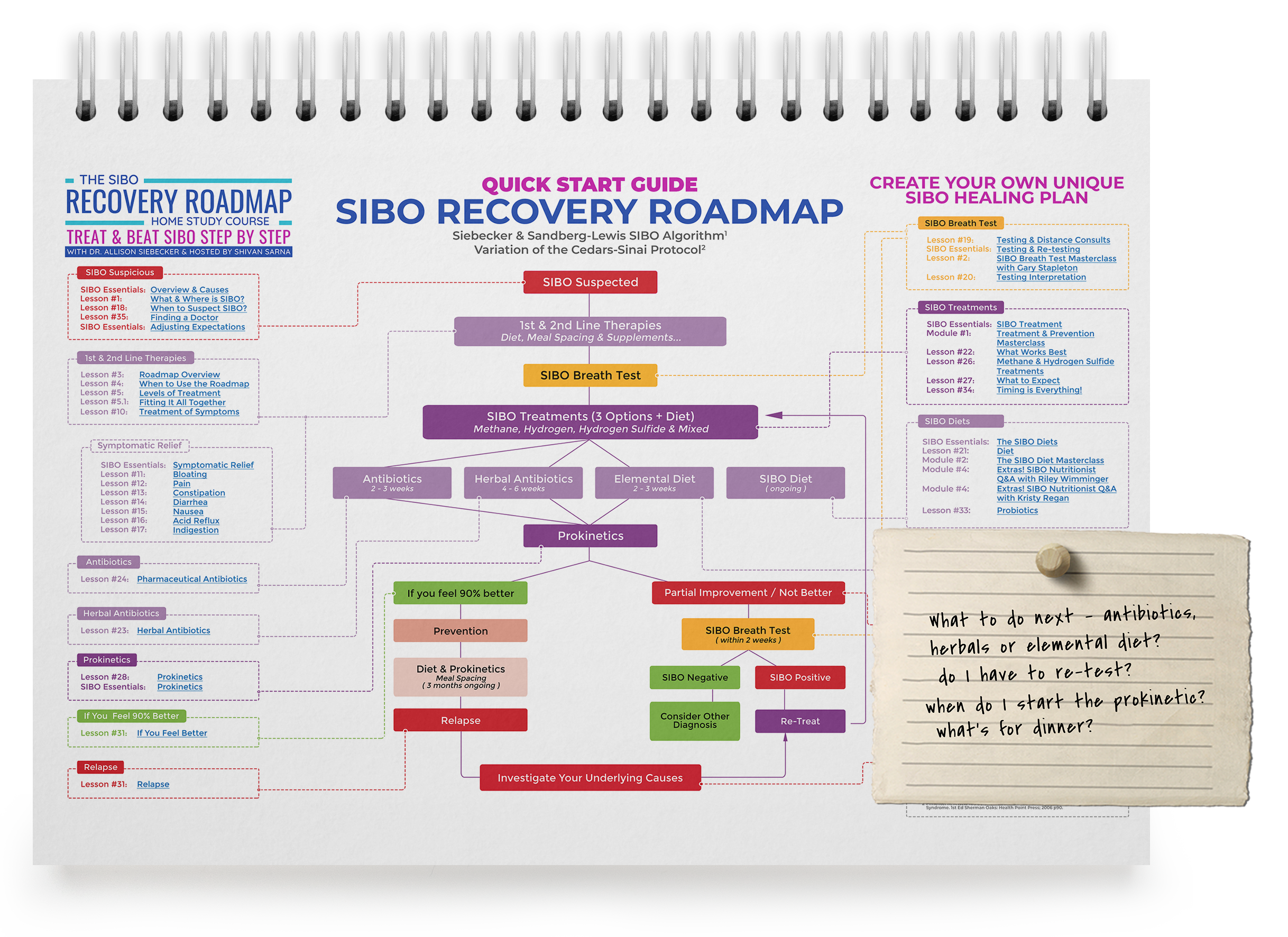 When you register for this live virtual event, you also get the  SIBO Recovery Protocol  - the updated chart for the 9 proven steps for beating and treating SIBO / IMO ... from start to finish!
 Register & attend the live event OR catch up with the recording!